Dog Lovers Metal Sign A Crazy Dog Lady And A Grumpy Old Man Live Here Personalized
Available Product
Printed Metal Sign
Color
Size
8x12"
10x15"
12x18"
16x24"
20x30"
26.7x40"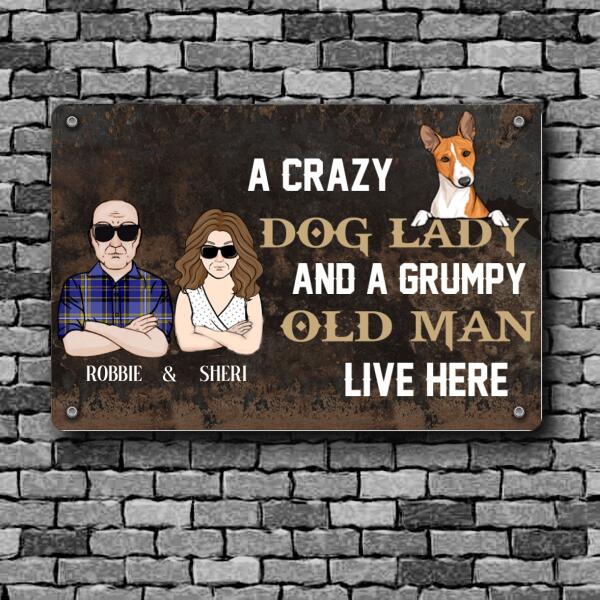 Very satisfied
Love the sign and it didn't take long to get the product. Highly recommend this company.
Crazy Dog Lady and Grumpy Old Man
I absolutely love this!!! The resemblance to us and our dogs is uncanny!!! It's great! I would recommend this to anyone who is looking for something unique!!